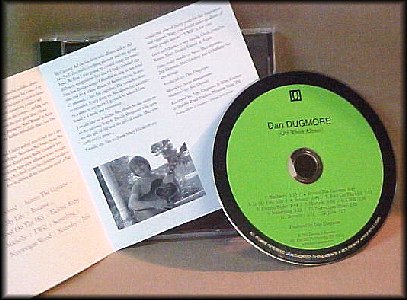 Dan Dugmore's [Off White Album]
We are proud to announce the Re-Release of Dan Dugmore's [OFF WHITE ALBUM]. Dan recorded the most wonderful renderings of the all-time greatest "make out songs" ever written…. This all Beatles record is outstanding. Dan along with his pedal steel guitar and all of his other instruments on this record are like an orchestra.. T he Dan Dugmore Orchestra.

CD's are currently in stock and on Sale. We are thrilled to be able to send this gem back out into the world. Dan has been told so many wonderful accounts of the journeys his album has been such a huge part of… "I played your record while my baby was born".. "I walked down the aisle to your CD".."I helped my mother pass over with your CD playing in the hospital room." …"It is one of the most powerful records I have ever heard and just like The Beatles …. It captures your soul."
You can buy Dan's New CD right here! Dan's album features The Beatles Song listed below. Come sample the songs! They are wonderful and soothing! You will love to listen to them again and again!

Sorry, your browser does not support HTML5 audio.


U.S. Buyers - $15.00, + $7.00 shipping/handling.
International buyers - $18.00, + $12.00 shipping/handling.

---
&copy2021 / Dan Dugmore
All graphics and information on these pages belong solely to Dan Dugmore.
Please don't copy or remove anything from these pages.
Web design by Laura's Webdesign